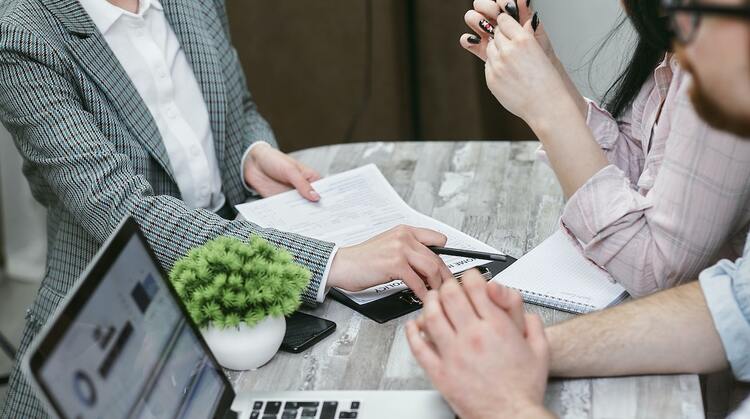 Reasons to Stay Independent and Privately Owned

We recently sat down with Vice President Jim Barr to discuss the strategy that he and President John Cornish are pursuing to grow their agency locally and strengthen the firm's deep roots in the Macomb County community. Jim explained why he and John remain committed to staying independent, staying local, and staying privately owned:
Q1: The insurance industry continues to be a hot Mergers & Acquisitions market, particularly for agencies of the size and scope of GCB. Why have you and John committed to remaining independent and privately owned?
JB: In 2022, our agency celebrated two significant milestones. One was the occasion of the agency's 60th anniversary, and the other was the finalization of the purchase of the business from founder James Gompers. Both of these events represent the company's longstanding commitment to serving the local community we call home as well as the passion John and I share for meeting, getting to know, and helping our neighbors. From the day of our founding, our mission and focus have been providing financial services and insurance to the local community, and that still motivates us to this day. We're committed to the long-term growth of the agency. We plan to add talent, create jobs, and do our part to help grow the local economy. Our founder owned the agency for 50 years, and we've only had ownership for 10. We feel like we're just getting started, in a lot of ways…doubling down on our commitment to the community, as opposed to fielding offers to walk away from it.
Q2: How does a client benefit from a local independent agency versus working with larger, corporate and even publicly traded agency conglomerates?
JB: The first thing that comes to mind is the personalized service and attention to each individual's unique concerns and ambitions. We get to know each client by name, as extended family members to our agency. We recognize and appreciate that each individual is a neighbor and member of the community. If our agency succeeds, it grows the local economy, and not some "faceless" stockholders somewhere out there in the world. We hope people get to know each of us as individuals, trusting us to be there when needed.
Q3: What is the difference between an independent agency and a "captive" agency, and why should that matter to an individual policyholder?
JB: A "captive" agency represents a single insurance company, such as an Allstate or State Farm. An independent agent represents multiple carriers. How this benefits the client is that we are able to shop insurance products and policies to various insurance providers, so that we can get the best possible coverage at the most affordable rates. And we do all of the labor to quote and underwrite, so the client doesn't have to do any of the legwork of finding the right policy. Then, as independent representatives of the client — working in their interests, not the insurance companies' — we are able to provide honest analysis and consultative recommendations for the client to consider, most of whom are not insurance experts. Our clients appreciate us walking through the options with them and explaining the advantages of one policy over another in easy to understand terms.
One other thing to consider is that, if you're working with a specific carrier directly, or with a "captive" agent, you may run into a situation like what is currently happening in California. Due to the catastrophic claims from forest fires and other natural disasters, State Farm recently announced that they will not be writing any new homeowners insurance policies in the state. We will always be here in Macomb, and will always be able to serve clients in southeastern Michigan, regardless of what any single carrier might decide to do.
Q4: Your agency recently shared an overview of GCB's commitment to giving back to the local community. Why is that a priority for your agency?
JB: We all truly consider ourselves as one with the community, both as individuals and as a company. We genuinely love to support our neighbors in ways that will have an immediate and noticeable impact on the lives of those we serve and share neighborhoods with. People can read and see for themselves how our team members stay active with various nonprofits and community initiatives. Nobody here needs to tell or ask them to do this…it's just how they're wired.
Q5: Why do you think the privately owned, independent agency model is still the ideal, both for you and for your clients? What can a client get with a local independent agency that they can't get either going directly to the Progressives and Liberty Mutuals of the world, or to another agency that has been acquired by a large national outfit?
JB: Nobody is going to have a stronger sense of what is important and useful to a local member of a community than another member of that very same community. We work here, we live here, we play here, we raise our own families here. We have our ears to the ground in ways that large corporations and global public companies cannot. We acquire hometown knowledge and impart that to our clients, as we get to hear directly from them what their preferences and motivators are. We pride ourselves on the fact that, for anyone who has a question, concern or just needs honest advice, that a real live human delivering friendly expertise — who lives here locally and works in your own backyard — is only a phone call away.
Want to "Shop Local" for Your Next Insurance Policy?
If you are interested in exploring the benefits of entrusting your insurance needs to a locally owned independent insurance agency, please give us a call at 586-949-2300. We'd be happy to earn your confidence and show you why we should be your trusted hometown agent!