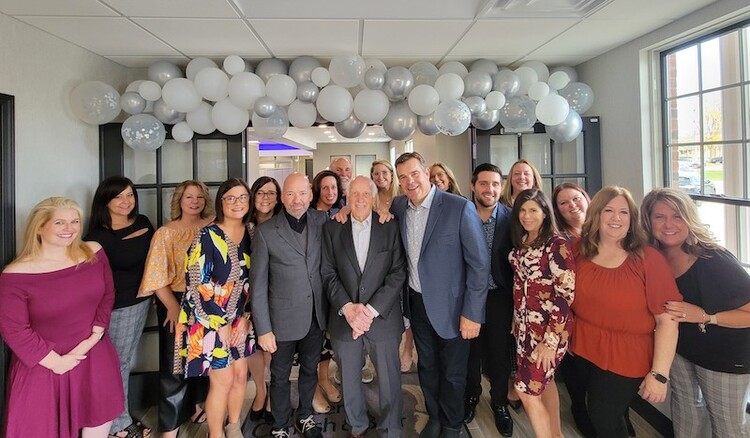 Company Established in March 1962 Continues Founder's Legacy
Gompers, Cornish & Barr is celebrating 60 years in business in 2022, having grown from humble beginnings to become one of few remaining mid-sized privately owned independent insurance agencies in Michigan today.
Prominently situated at the corner of 21 Mile Road and North Avenue, the company was founded by James Gompers in March of 1962 in Detroit as a "one-man shop," which he would go on to run with his late wife, Esther.
James Gompers Insurance, as the company was originally known, would soon add partner Dick Wolfe to the company, leveraging Wolfe's expertise in commercial insurance acquired during his tenure at The Hartford.
By 1971, the company would add a third partner, George Couillard, and move into its new headquarters on Old Eight Mile Road and Beaconsfield, before eventually moving to its current Macomb location in 1992. Now in its permanent home, the company known then as Gompers, Couillard & Wolfe purchased the land and built what would go on to become a recognizable landmark at one of Macomb County's most-traveled intersections.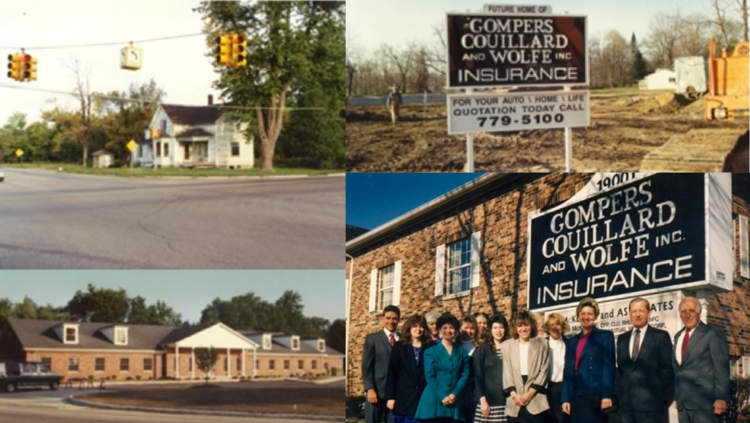 In November 2012, current owners and partners — President John Cornish and Vice President Jim Barr — purchased the business, and the company assumed its current name of Gompers, Cornish & Barr. As of today, the agency has grown to 20 employees and offers a complete range of personal and commercial insurance lines, independently representing multiple insurance carriers for its thousands of individual, family and business clients.

Sixty Years and Counting
Through its longevity and growth, Gompers, Cornish & Barr has managed to remain one of few privately held independent insurance agencies of its size, as acquisition and consolidation has proliferated in the insurance business for the past couple of decades, making Gompers, Cornish & Barr something of a rarity in modern times.
"As our founder Mr. Gompers was fond of saying, 'We've built a company where your friends become your clients, and your clients become your friends,' and we are proud to be carrying that legacy forward to this day," says Barr.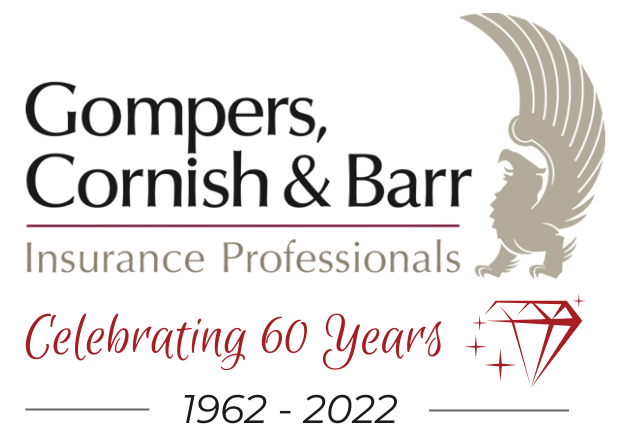 The company will formally celebrate its 60 years in the community at a private reception at its Macomb headquarters on November 4, 2022, but will honor this milestone achievement throughout the rest of the year, and for years to come.
The insurance professionals at Gompers, Cornish & Barr are looking forward to celebrating a "good show" — an expression popularized by James Gompers that the company still uses today to recognize individual and team accomplishments, large and small.