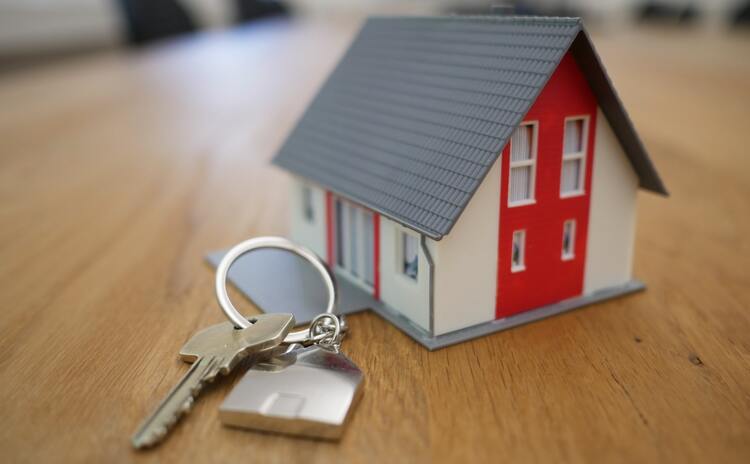 Avoid These Oversights to Save Money and Maximize Coverage
By Lauren Dallas, Personal Lines Manager
Most homeowners are not insurance experts. Nor do they need to be. If you have an independent agent who is committed to representing your best interests, you can confidently entrust your insurance policy shopping to an expert who will keep you properly insured and fully informed.
Those who choose to do the shopping themselves may overlook a few critical considerations when purchasing homeowners insurance. Certain common oversights can lead to unnecessarily high premiums, inadequate coverage against catastrophic events, and simple but correctable policy exclusions.
Four Insurance Don'ts, and What to Do Instead
Here are the most common mistakes we see people making when insuring their homes.
1 - Insuring for Market Value and Not Replacement Cost
When insuring your home, it's important to understand the difference between two distinct coverage terms: replacement cost and market value. In simplified terms, replacement cost coverage is insuring your home for what it would cost to rebuild the home, either in part or in whole, following a claim event. Market value coverage is insuring your home for what you can reasonably sell your home for, should you incur a claim event, such as a fire, flood or wind damage that necessitates a partial or total rebuild of the home. Some people falsely assume that it is better to insure their home for market value, at times thinking the premiums will be lower and the market value of the home would be higher than replacement value. But the premiums for market value policies are often not that much lower than those of replacement-cost policies. Furthermore, replacement costs are likely to be higher than a home's market value, especially as inflation has caused a significant increase in material and labor costs.
2 - Carrying Low Deductibles
Many homeowners ask to have their policies quoted with low claim deductibles, in order to protect against a large monetary outlay in the case of a claim. The thinking goes, If there is significant damage to my home, I'd rather only be out $250 than $1,000 or $2,000 to have it repaired or replaced. In reality, though, most insurance carriers will price low-deductible policies with higher premiums, with some carriers affixing a surcharge to a policy with a very low deductible. Any potential savings if a claim occurs are completely negated, once you've been paying the premium for a year or two.
For example, if a deductible is raised from $1,000 to $2,000, and that results in lower monthly premiums, at what point does the policyholder save enough in monthly premiums to offset that additional $1,000 in deductible obligation should a significant loss occur? It's often a reasonably short period of time to justify the higher deductible. Of course, if you never suffer a loss, you'd be way ahead of the game. And if you experience a loss five years into the future, you've already saved way more in premium than you will need to outlay in additional deductible. A good rule of thumb is to use a five-year time frame: How much premium will you save in five years compared to the higher deductible you're considering?
3 - Omitting Essential Endorsements
There are a few common endorsements that the average policyholder either doesn't know about or doesn't consider important enough to include in their homeowners insurance. When a loss occurs, the discovery that the homeowner is insufficiently covered against the loss comes too late and causes far too much unnecessary pain and financial loss. Here are the most common endorsements that people neglect to include, but which our team highly recommends:
Water backup for sump pump and sewer backup: The 2021 sewer failures in southeast Michigan caused tremendous damage, and many policyholders were not covered or underinsured for the loss.

A Guaranteed Replacement Cost endorsement, if offered by the carrier: Many insurance companies offer this endorsement, which will cover your home against further future inflation, which is causing replacement costs to skyrocket.

Service Line Coverage: This endorsement is not always automatically included by all carriers, and many homeowners don't realize that they are responsible for any loss that results from pipes underground from your home to the road failing, such as a tree root going through a sewer line or water line.
4 - Resisting "Bundling"
Despite everything we hear about "bundling" coverages from Flo, the talking gecko, Mayhem, and all of the other TV personalities advertising insurance these days, some people are still resistant to taking advantage of the single greatest opportunity to save on premium costs. Multi-line coverage provides the biggest discount offered by carriers to their policyholders. There is little reason to have your homeowners policy with one carrier and your auto policy with another, so take advantage of your most valuable opportunity for savings by quoting your home and auto policies together. Many carriers won't even quote a single policy for homeowners insurance only, so as long as you have at least one car in the garage, be sure to allow carriers to quote both together. And we always recommend personal umbrella policies to be included in the bundle as well.
You Don't Have to Be an Insurance Expert to Save Money and Optimize Coverage
It's understandable that not every homeowner would be an expert on all of the nuance that goes into determining the best possible coverage for a home, nor should they be expected to spend their time shopping around to multiple carriers, looking for the best price without sacrificing coverage. But that's what independent agents are for!
The team at Gompers, Cornish & Barr is committed to taking the burden of shopping for insurance off of your shoulders. As an independent agent, we are able to quote multiple carriers, so you don't have to. We can help you understand which carrier provides the best option for you, while educating you about endorsements, coverage options, and opportunities to save money on premiums.
If you would like to review your current homeowners policy to determine if you are getting the best coverage available at the lowest premium, please contact us and we will be happy to provide you with a complimentary assessment of your policy.