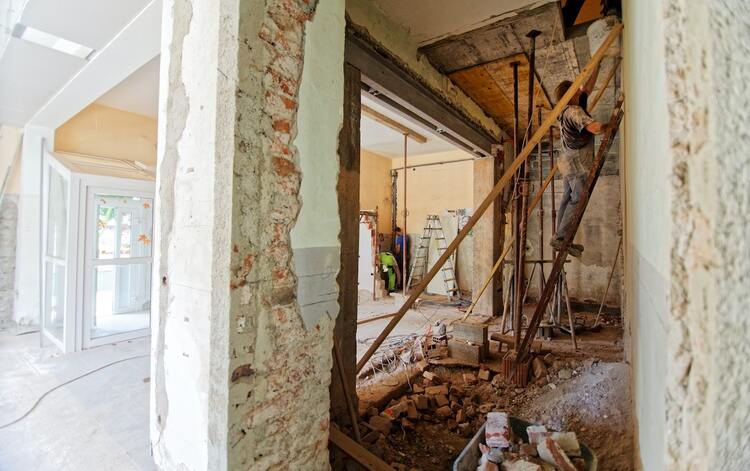 Understanding How Coverage is Calculated on Your Homeowner's Policy
By Lauren Dallas, Personal Lines Manager
When insuring your home, it's important to understand the difference between two distinct coverage terms: replacement cost and market value.
While the distinction may seem nuanced to the average homeowner who doesn't spend his or her time studying insurance policy details, there is a big difference in how each valuation type treats a loss when a homeowner has a claim.
It is important to keep this difference in mind when you are shopping for or renewing your homeowner's insurance policy.As a rule our experts recommend insuring a home for its replacement cost rather than its market value.
Know What You're Buying
In simplified terms:
Replacement Cost coverage is insuring your home for what it would cost to rebuild the home, either in part or in whole, following a claim event.
Market Value coverage is insuring your home for what you can reasonably sell your home for, should you incur a claim event, such as a fire, flood or wind damage that necessitates a partial or total rebuild of the home.
Some people falsely assume that it is better to insure their home for market value, at times thinking the premiums will be lower and market value of the home would be higher than replacement value. But the premiums for market value policies are often not that much lower than those of replacement-cost policies. Furthermore, replacement costs are likely to be higher than a home's market value, especially in already developed neighborhoods that bear some "hidden costs" not present in new-build developments — such as debris removal, working around established trees, etc.
The mistake often comes in the way people tend to think about the value of their homes. While one may have an educated guess for what a home may sell for, replacement cost is calculated using an estimator known as the Marshall & Swift/Boeck Cost Estimator. This sophisticated calculator often returns an actual home value higher than a person may think the market will bear. And each calculation is subject to the data provided, which can vary from agent to agent or underwriter to underwriter.
How to Know What You Should be Buying
At Gompers, Cornish & Barr, we only work with carriers that offer full-replacement-cost coverage, and as a rule, do not quote market-value policies. Offering "Guaranteed Home Replacement Cost" coverage endorsements — which protect the homeowner against inflationary building costs that may outpace traditional replacement-cost coverage — has become our agency's standard operating procedure.
Also, given that both market value and building costs are dynamic (and especially volatile these days), it is important to re-examine your coverage details from time to time, even if you're not due for a policy renewal. You never want to experience a claim only to find out you're underinsured based on what it will truly cost to make your home whole again after a loss.