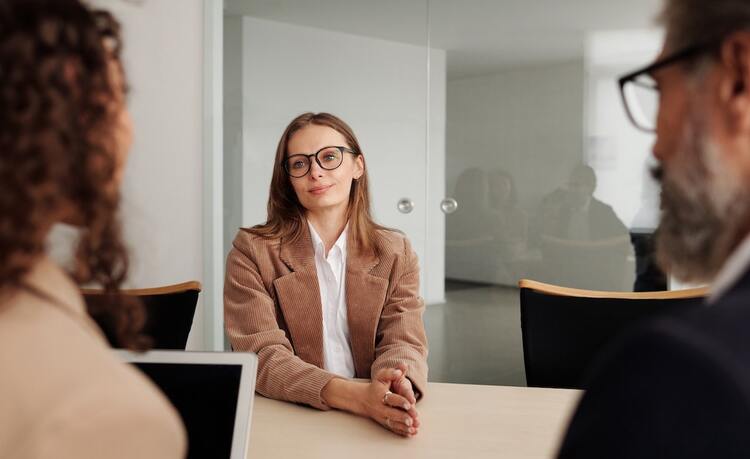 Make Sure Your Employment Practices are Keeping Pace with Your Hiring Incentives
By James Barr, Vice President
Employers in virtually every industry are facing the same challenge: maintaining staffing levels to meet customer and client demands. Whether you're waiting too long to be served at a restaurant or standing in long lines at the grocery store, you've likely felt these challenges as well, as a consumer.
With more than 11 million available jobs out there, according to the U.S. Department of Labor, it's not a supply issue — it's a demand issue. While the cause and drivers of this reluctant labor force are being debated, there is no denying that there are too few employees to meet employer demand, across industry sectors.
It makes one wonder: How sustainable is this? How long can eligible candidates go without rejoining the workforce and earning a paycheck? And how long can employers and businesses manage with too few employees to satisfactorily serve their customers?
What we're hearing from employers is that it's the employment candidates who feel they are in the driver's seat these days. The Great Resignation — people job-hopping for better employment terms, higher pay, and more flexibility — wreaked havoc on many businesses, many of which are still struggling to recover.
The New Employment Dynamic
Naturally, many employers are trying to operate on the employee's terms by getting innovative to incentivize candidates to accept employment offers. Things like remote work, flexible schedules, generous paid leave…all of these are becoming commonplace incentives, along with signing bonuses, higher salaries, and even contract employment (as opposed to direct hire). Amazon is even promoting a "Choose When You Work" employment arrangement to attract candidates, allowing the hiree to choose his or her own hours and schedule.
Employers seemingly have no choice but to play by the modern, post-pandemic workforce's rules, if they want to maintain a high level of service, production and sales. But the challenge this new employment dynamic presents is more than simply a more expensive labor outlay; there are many other nuances being introduced into a workplace that didn't exist just two years ago. Left unaccounted for, these seemingly minor tweaks in employment policies and procedures can present major issues, under very plausible worst-case scenarios.
For example, what happens if an employee gets injured while working from home? Will the claim be covered by a workers' compensation policy? It depends on where, when and how the injury was sustained…but how is that proven? Did the employee fall down the stairs as they were taking a break to change the laundry, or was the accident due to a job responsibility of some kind? Did the injury occur during work hours, or during the employee's personal time?
Also related to this new work-from-home workforce is the issue of employee management and supervision. Without a manager or supervisor present at the "worksite" to personally oversee the performance, conduct and behaviors of the employee, how can the employer be sure that a given employee isn't violating certain employment policies, or worse, acting inappropriately to a team member, client or vendor?
Are the employees working from home using their own personal computers, or company-issued devices that have all of the necessary security measures in place? And are the employees' home wifi systems secure and safe from cyber attacks? What happens if the answer is no, and the entire company is the victim of a hack or cyber crime because of a lone employee's undetected system vulnerability?
Lastly, as flexible, generous working conditions and terms — and perhaps higher salaries and benefits — are instituted, is this generosity also being extended to current employees, who might resent a perk that a new recruit is being offered but was never offered to the existing employee?
So while it's completely understandable — and even advisable — to modernize a company's recruiting and retention strategies, there are a few important considerations to explore to make sure you're not opening the company up to headaches, disruptions, and in the worst-case scenario, lawsuits.
Preventative Measures and Protective Policies
In the rush to win the talent wars and to serve customers and clients in a time when employers are already stretched thin and overworked, it's important that this new employment dynamic not be overlooked. Any changes to existing terms of employment must be accurately reflected in the company's employment practices, policies and documents.
Here are few things that might need to be updated and verified:
Update your employee handbook with any new policies and procedures that now exist that didn't prior to COVID. If you've changed things to recruit new employees, make sure those updates are documented, and that all new and existing employees receive and sign a copy of the updated employee handbook.
Review your workers' compensation policy to make sure what is covered and what isn't, should a work-related injury occur with an employee working from home. Check with your carrier or agent to see if any updates to the existing policy need to be made.
Make sure your remote workers' IT network and wifi are secure, so that the company isn't vulnerable to the increasing number of cyber crimes happening today. Also, double check to make sure that your company's cyber liability insurance policy reflects the current reality of your team working from home.
Review your employment practices liability (EPLI) policy with your agent to make sure you're covered adequately, given that much of your workforce is now operating without onsite supervision from a manager, as they were in "the old days" prior to COVID.
There's no denying that it's a whole new world out there, for employers and employees alike. The game has changed, and no longer are employers dictating the terms. It's important to meet the moment and do what we can to compete for talent, serve customers and clients, and grow the business. But if employment policies and practices don't reflect this new reality, employers could be inviting even more challenges than they are facing today.