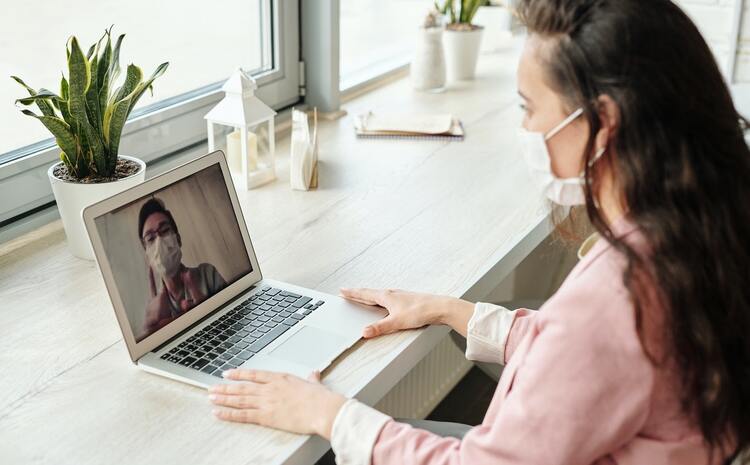 Complications Arise for Employers and their Workers' Compensation Insurers
By James Barr, Vice President
An employee contracts COVID and is out of work for an extended period of time. Does that employee have a workers' compensation claim?
What if, heaven forbid, an employee passes COVID on to someone outside of the workplace who later has serious medical issues as a result? Is the employer liable for medical costs incurred by the infected party?
One other example: What if an employee contracts COVID, either in or outside of the workplace, doesn't disclose it to anyone, then infects another employee who later dies from the disease? What are the liabilities in such a case?
We keep hearing that "the pandemic changed everything." That's even true of workers' comp and employment practices liability insurance. Consider the recent Supreme Court case in which Justice Sotomayor made the case that employees in the workplace who have COVID present a similar danger to their co-workers as machines that spew sparks and create worker hazards in manufacturing settings.
These are the issues that workers' compensation policy providers are grappling with these days...as are employers. Not only is it making for precedent-setting case law, it is creating confusion and hardship for employers trying to navigate the legality and liability issues. It is also affecting workers' comp policy claims and premiums!
If you have a workers' comp policy renewal on the horizon, it might be time to review it. Premiums may be going up, and there may be some things you need to consider updating your policy.
Now is the Time for Vigilant Review. And so is Tomorrow.
The much-publicized vaccine mandates that were enacted and applicable to healthcare workers also applied to employees at insurance providers, such as Blue Cross Blue Shield of Michigan and Accident Fund, among others. In our conversations with these carriers, we are hearing from them the same stories other employers are reporting: significant employee attrition. Some refused the mandate. Others were turned away for lack of compliance. In short, they're experiencing talent shortages at a time in which things are getting more complex, dramatically busier and perhaps more consequential.
Consider all of the questions and issues I posed at the outset, and you get the picture: Claims are on the rise, and there are fewer people available to process them. But the claims are getting paid, in large part. The natural upshot of the convergence of all of these factors: higher premiums for the insured.
Your employees and co-workers are likely posing the same questions:
Can they really segregate the unvaccinated employees from the vaccinated workers?
Are they discriminating against me based on what I think is private medical information?
Why are certain areas of the office off limits to some, and can my employer really do that?
There is so much complexity in the workplace that didn't exist two years ago. But this is the reality, and it's not going away. My advice to employers is to meet regularly with your HR team to review your employment practices, policies and manuals. I recommend that employers meet with their legal counsel and insurance consultant as well. Things are changing fast, and it seems like things are getting less clear.
I'll give you one more example to add to those above. Let's say you know an employee has COVID, and they have disclosed it to you. Did that employee contract COVID at work, or somewhere else? How do you know, and how can anyone prove it?
The implications of knowing where that employee contracted the disease vary by employer type, but just imagine how difficult that would be to ascertain. Fortunately, there are regulations enacted to account for this unknown. Essentially, if the role of your job duty puts you in inherent exposure to COVID (such as working at a senior living center, a hospital, dental or doctor office, etc.), it is deemed reasonable to presume that the contraction of COVID occurred in the workplace. In those cases, workers' compensation claims are likely to be paid if filed. But if you don't work at such an employer, they might not be.
MIOSHA Clarifies, Regulates and Offers Resources
The Michigan Occupational Safety and Health Administration (MIOSHA) recently issued guidance for employers dealing with these types of scenarios:
MIOSHA record keeping requirements mandate covered employers record certain work-related injuries and illnesses on their OSHA 300 log. COVID-19 can be a recordable illness if a worker is infected as a result of performing their work-related duties. However, employers are only responsible for recording cases of COVID-19 if all of the following are met:
The case is a confirmed case of COVID-19 (see CDC information on persons under investigation and presumptive positive and laboratory-confirmed cases of COVID-19);

The case is work-related, as defined by R 408.22110; and

The case involves one or more of the general recording criteria set forth in R 408.22112 (e.g., medical treatment beyond first-aid, days away from work).
I would refer anyone seeking guidance on how to handle their own employee COVID cases to this website, as the guidelines are constantly changing as this situation continues to evolve.
Thankfully, MIOSHA has also launched resources to help employers and employees alike navigate these complex issues:
The Michigan Occupational Safety and Health Administration (MIOSHA) within the Dept. of Labor and Economic Opportunity (LEO) launched a new online COVID-19 Workplace Safety site – Michigan.gov/COVIDWorkplaceSafety – the site provides guidance and a toolkit of resources to keep workplaces safe as sectors of the state's economy reopen.
With the continued risk of COVID-19 spread, everyone in the workplace must take necessary precautions. The site includes MIOSHA issued guidelines, posters for employees and customers, factsheets, educational videos and a reopening checklist – all of which will help businesses safely re-opening their doors.
"As we re-engage our economy and begin the long road back to our normal routines, it's critical that we do so safely," LEO Director Jeff Donofrio said.
"Michigan.gov/COVIDWorkplaceSafety is designed to make the process of reopening safely easier and equip businesses and their staff with the resources necessary to protect themselves from the spread of COVID-19."
The Continuing Costs of COVID on Employers
Lost talent as a result of mandates. Workers' compensation claims. Higher insurance premiums. Legal fees. The higher expenses of recruiting and retention.
All of these factors contribute in creating a difficult environment for employers to operate. We had this thrust upon us suddenly and without warning. But now that we're starting to understand the risks, the costs and the implications of "the new normal," now is the time to proactively and strategically take measures to mitigate both costs and risk alike:
Review your workers' compensation policy to identify areas of possible savings, even if it means shopping the policy to other carriers.

Review your employment practices and procedures to account for new exposures and liabilities.

Don't forget to also review your employment practices liability insurance (EPLI) for all of the same reasons.
Though we may have tired of hearing the word "unprecedented," it doesn't make these times any less so. As a result, employers need to take unprecedented steps, even as tedious and laborious as some of them might be.
The alternative is just too great a risk to live with.