It's Time to Modernize Your Employment Practices Liability Policy to Match the Modern Workplace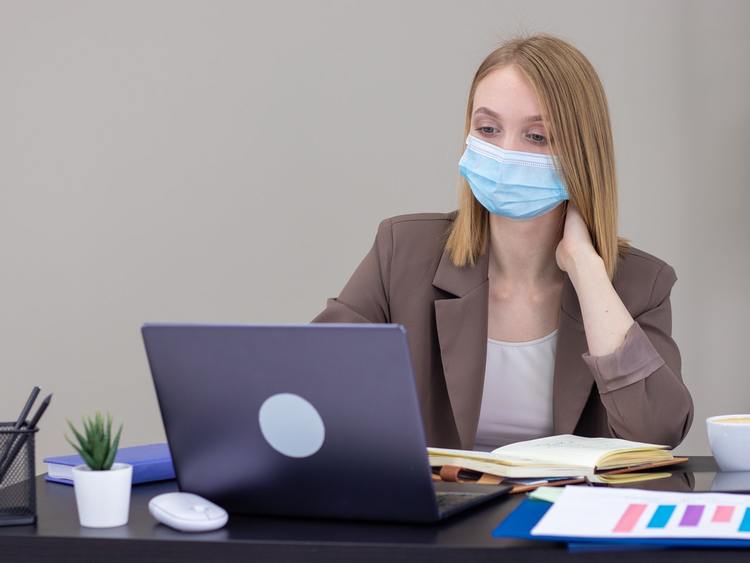 By James Barr, Vice President
Every time we think we're out of the woods, a new data point reminds us that we still have a long way to go. COVID case numbers rise. Hospitalizations surge. Variants emerge. Remote work persists.

For employers, the ongoing challenge of "doing business as usual" is anything but usual these days, and the cost of doing business of any kind is going up—whether we fully recognize it or not.
As employees increasingly discover and report a preference for flexible work environments and remote-work accommodations, the costs associated with recruiting and retention rise. The Great Resignation is causing an accompanying Great Wage Race.
But, beyond the obvious, lie hidden costs—both in terms of actual company expenditures and elevated risk. Employment practices claims are on the rise. Complaints and legal proceedings are becoming all too common. And if those financial costs and legal liabilities weren't enough, many insurers are raising employment practice liability insurance (EPLI) premiums to follow suit.
As is so often the case—especially in the insurance business—an ounce of prevention is worth a pound of cure.
A Whole New World (and How to Navigate It)
Given the headlines, employee reticence to return to offices, factories, retailers and service businesses is understandable. Employment law is unclear, and at times, unsettled. People have questions, and where there is a lack of answers, some will seek legal counsel.
Can they really require me to reveal if I've been vaccinated?
Can my employer make me come to work if I feel unsafe?
Can my boss make me wear a mask?
Can they segregate the vaccinated from the unvaccinated openly in the workplace?
Naturally, OSHA claims against employers are on the rise, as is litigation. It's no surprise that an increase in claims begets increases in insurance premiums.
The good news for employers is that they are not powerless against these modern forces of nature disrupting "business as usual" in a post-pandemic work environment. In fact, there are very real, very specific, and very manageable actions that employers can take to mitigate these costs, claims, exposures and legal risks.
Perhaps the most critical at present is a review of existing EPLI policies or, for those without one in place, a consideration of options, coverages and costs (which are generally far less than the costs incurred by claims, employee turnover and recruiting/retention expenses—not to mention legal fees!).
If you haven't looked at your EPLI policy in the past 12 months, get ready. Claim exclusions abound. Today, there are often between five and 15 new exclusions to EPLI policies at renewal, with many creating significant gaps relevant to the most likely claim scenarios these days. Further, premiums will likely rise at renewal as insurers themselves seek to mitigate their own exposures and losses incurred the past couple of years.
Now, more than ever, be sure to review your policy closely; and for those without a policy in place, at least get quotes and work with an agent to understand what is covered and what is not. This modern work paradigm is not likely to change anytime soon, and you need to update both your workforce policies and procedures, as well as your approach to curtailing risk more generally.
Optimizing Your Workplace for Lower Premiums, Fewer Claims and Less Litigation
Before you commit to an existing policy renewal or take a new policy out to bid for carrier quotes, make sure you are doing everything reasonably within your power to institute policies and procedures that will result in lower premiums and more complete coverages.
Some of these best practices are rather frictionless to implement and others are practically mandatory. A few examples of issues I raise with clients when it's time to take an EPLI policy out to carrier underwriting:
Do you conduct a pre-employment physical and drug testing with candidates?

Does your firm conduct a background check on applicants and candidates prior to employment interviews?

Do you conduct (at least) annual written employee reviews that are signed by both the direct report and supervisor, and documented on record?

Does your company have an employee handbook?

If you have a handbook in place, was it customized to your company's specific policies, procedures, industry, work environment and people? Or was it a templated document provided by a payroll company that has not been appropriately update?
Does the employer receive and record signed employee authorization and acknowledgement any time there is a change or update to the employee handbook?
A typical EPLI policy application is three to four pages long and contains 30 to 40 questions asked of the applicant employer. The more boxes you can check and the more questions you can answer in the affirmative, the better position you will be in to get more comprehensive coverage and lower policy premiums.
Before applying for a new policy or at renewal, I like to work with employers and HR departments to understand how many of these best practices and others can be reasonably instituted before going to market. And for those recommendations that don't seem attainable, we can often collaborate to find a way to identify an implementation plan.
In short, how many ounces of prevention can we add to our employment practices recipe to get as close to that pound of claims cure as possible?
If this new reality has taught us anything, it's that the old way of doing business is likely never returning in totality. The quicker and more nimbly employers can respond to this brave new world, the better off they will be in winning the recruiting wars, retaining top talent, eliminating employment practices claims/lawsuits and combating the rising costs of insurance.
Lower costs. Happier employees. Greater stability. That's what the modern workplace should look like. It's not the model of the future...it's the imperative of today.